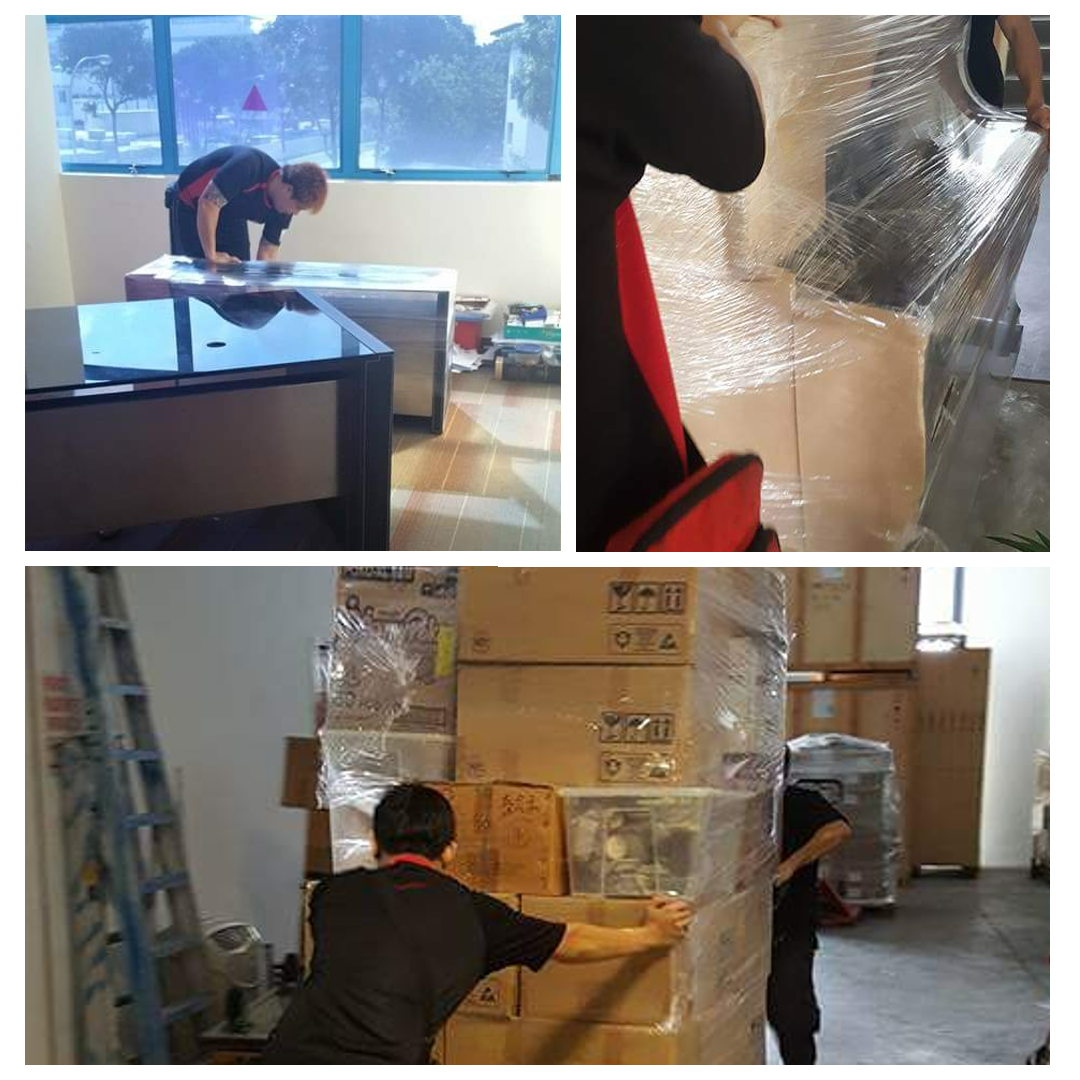 One-Stop Solution for Storage & Disposal Services
On top of our residential, commercial and industrial moving services, our team at Red Sun Movers also offer short term and long term storage solutions for homes, offices, industrial estates and factories. Short term storage is useful for customers who would like to safely store their belongings for a period of 3 months or less. On the other hand, long term storage is useful if you would like to store your belongings like seasonal items for more than 3 months.
Short Term and Long Term Storage Process
Our professional packers will also ensure your items are stored safely with the use of boxes and cling wrap to keep your belongings safe from any damage. Once your items have been stored properly, they will then be kept in a safe and organized warehouse facility. Rest assured that your items are well-protected from theft as our warehouse facility comes equipped with 24/7 CCTV monitoring. Worried that you might forget what you have kept in short term or long term storage? Fret not. Our Red Sun Movers consultant will provide you with an exhaustive list of items that will be stored systematically in our warehouse.
Disposal Services
We understand that the moving process, whether it be for residential, commercial or industrial settings can be made complicated due to unwanted items. If you're a homeowner that would finally like to get rid of a cumbersome sofa set or an office manager who needs to get rid of unwanted office furniture, we are here to help. Just let our expert movers and packers at Red Sun Movers know what items you would like to dispose of and we will handle everything. We will transport these unwanted items to a proper disposal facility to be dealt with accordingly.
Other Moving Services
At Red Sun Movers, we don't stop serving our clients after the big move has been completed. We have a whole host of services available. Check them out below!
Special handling of bulky items, including pianos, safes, and machinery

Event delivery, set up, and teardown

Contract delivery and distribution

IT infrastructure

Fixtures and fittings

Factory equipment

Handyman services